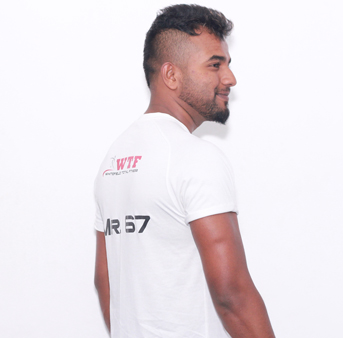 Located in Bangalore, since its inception Whitefield Total Fitness has been providing service to its clients while adhering to the timelines. At Whitefield Total Fitness, there is a constant attempt towards improved business process, while meeting the client's expectations.
Whitefield Total Fitness is a fitness center which thoroughly believes in providing the people with a healthy lifestyle. We believe in the quality and efficiency of our Trainers which is the core of our Fitness centers Strength. Our trainers understand our client's lifestyle and recommend very practical and effective workouts and Diets keeping in mind their strenuous lifestyle and time constraints. We focus on the most Advanced and Effective trends in the fitness industry, constantly updating ourselves with the ongoing changes in the Workouts and Training Patterns.
WTF is a spacious fitness center with all the necessary equipment's focused in developing the Cardio, Muscle, Strength, Stamina and Functional patterns of the body. We have specific programs which focus on Muscle Gain, Weight Gain, Weight Loss, Fat Burn, Muscle Toning, Waistline Reduction, Flexiblity, Post Pregnancy Weight Loss and Slimming N Cellulite Reduction.
WTF being a peoples brand is not primarily focused on the commercial aspect unlike its competitors that is to increase members and make money hence we price our subscriptions moderately so as to it is affordable by the people from every walk of life.
WTF believes in contributing to the community by helping its residents attain a healthy lifestyle and educating them with the benefits of a fit Mind and Body.